Our vision for Little Whale Spouts is to be a "one-stop shop" in regards to nursery decor. But since we are 3 woman with families and not a manufacturer, we had to start with realistic goals. So while furniture, curtains and storage solutions aren't in our inventory, we do hope that a stop at our Etsy shop can help check off a good portion of your nursery wish list.
Our bundles are an even easier way to get all you need in one purchase. Plus, it comes at a savings! Each bundle is marked down for a savings total of $60 and even more if you add the changing pad cover!! We don't make multiples of the bundles either, so each one is unique. If you like it, snatch it up before it's gone.
Our Woodland Bundles are currently available! It includes: Crib skirt, sheet, breathable bumper, quilt, mobile and customize-able sign. You also have the options to add a changing pad cover and the choice of changing the crib sheet to organic cotton.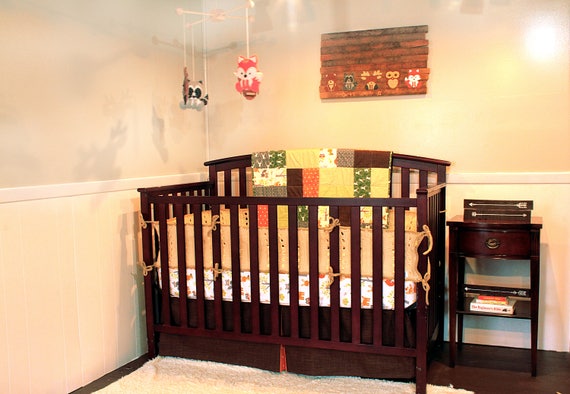 A Shabby Chic bundle will be available very soon. Nautical and neutral bundles are also in the works as well and are excited to share them with you! If you have a design theme that you would like to see us tackle next, comment below with your idea.
Explore more details on the bundles following the link below
http://www.etsy.com/shop/LittleWhaleSpoutsLLC